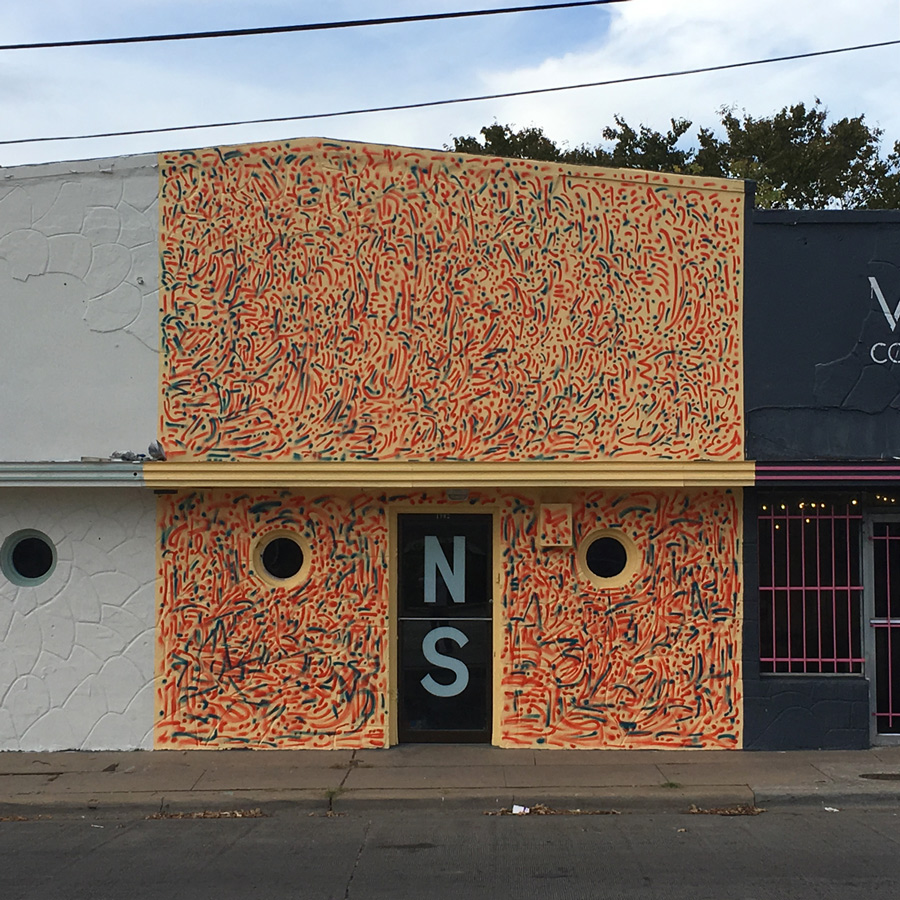 Every Project is a Community
Northern-Southern exists to nurture and champion new expression in art, design, and culture, and the people that make the work. Every Project is a Community.
Visit the Gallery
Northern-Southern gallery is at 1902 East 12th Street, Austin, Texas 78702, near Chicon.
Schedule an appointment to visit until July 28 ( email hello@northern-southern.com ). Austin is in Stage 4. Masks are required inside the space.
The gallery at 1902 East 12th will close after July 28, 2021. We're moving to downtown Austin, Fall 2021.
Join our mailing list:
Sign up to our mailing list to be sent updates on exhibitions, events, and other news.
Art Design for People Places
Northern–Southern offers curatorial, art, and design services for collectors, institutions, offices, residences, empty fields, or any place people go. Contact to request a portfolio of projects or to schedule a pow wow.
People
Phillip Niemeyer, organizer
Adreon Henry
with help from:
Rachel Freeman
Keyheira Keys
Andrea Bullock
Mike Reddy
Emily Lee
Contact
email
hello@northern-southern.com
instagram
@nothernsouthern
facebook
nxsxnxs