Northern–Southern
Northern-Southern nurtures and champions new expression in art, design, and culture, and the people that make it. Every Project is a Community.
Established 2013 and still changing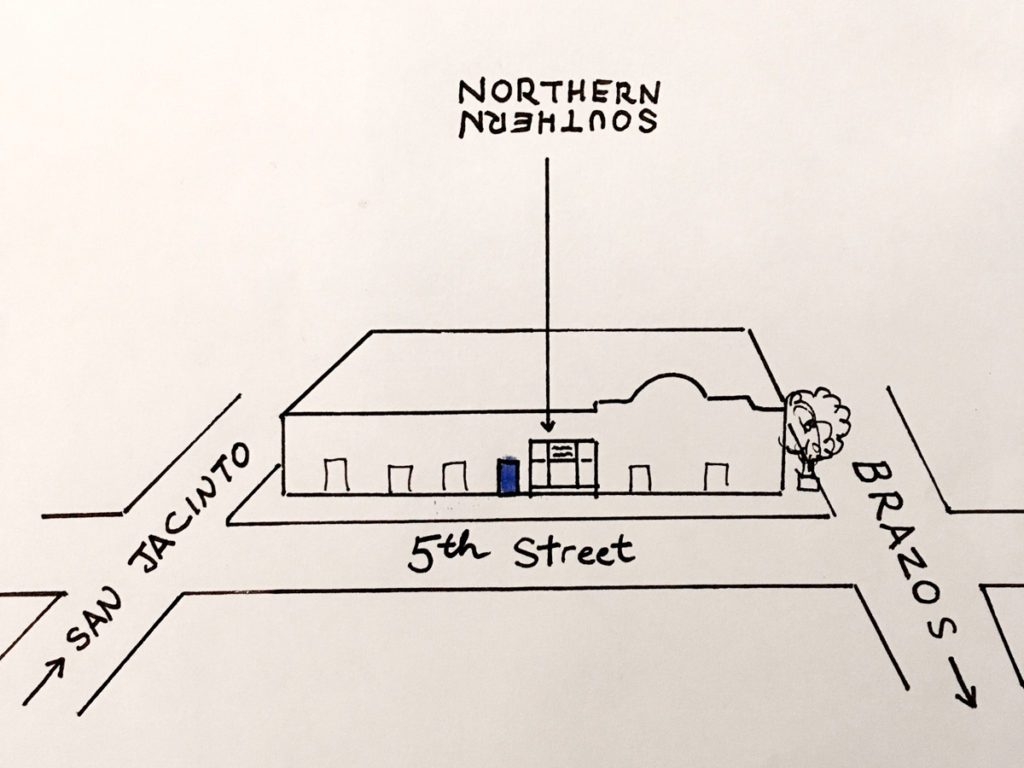 gallery
Northern-Southern Gallery is in downtown Austin, on E. 5th Street halfway between Brazos & San Jacinto. (google map)
Look for the NORTHERN-SOUTHERN sign and a blue door with art by Kel Brown inset from the sidewalk.
visiting hours
We are closed for the holidays. However, if you would like a private visit, you can email (hello@northern-southern.com) and we can see what we can do.
During the run of an exhibition we are open Thursday–Sunday, 2-6pm.
mailing address
411 Brazos #105 Austin 78701
email:
instagram
Subscribe to the Mailing List:
Sign up to our mailing list to be sent updates on exhibitions, events, and other news.
People
Phillip Niemeyer
Amanda Julia Steinback
&
Rachel Freeman
Adreon Henry
Keyheira Keys
Andrea Bullock
Mike Reddy
&
…
Art Design for People Places
Northern–Southern offers art and design consultation and production services for any place for people.
Contact to request a portfolio of projects or to schedule a pow wow.