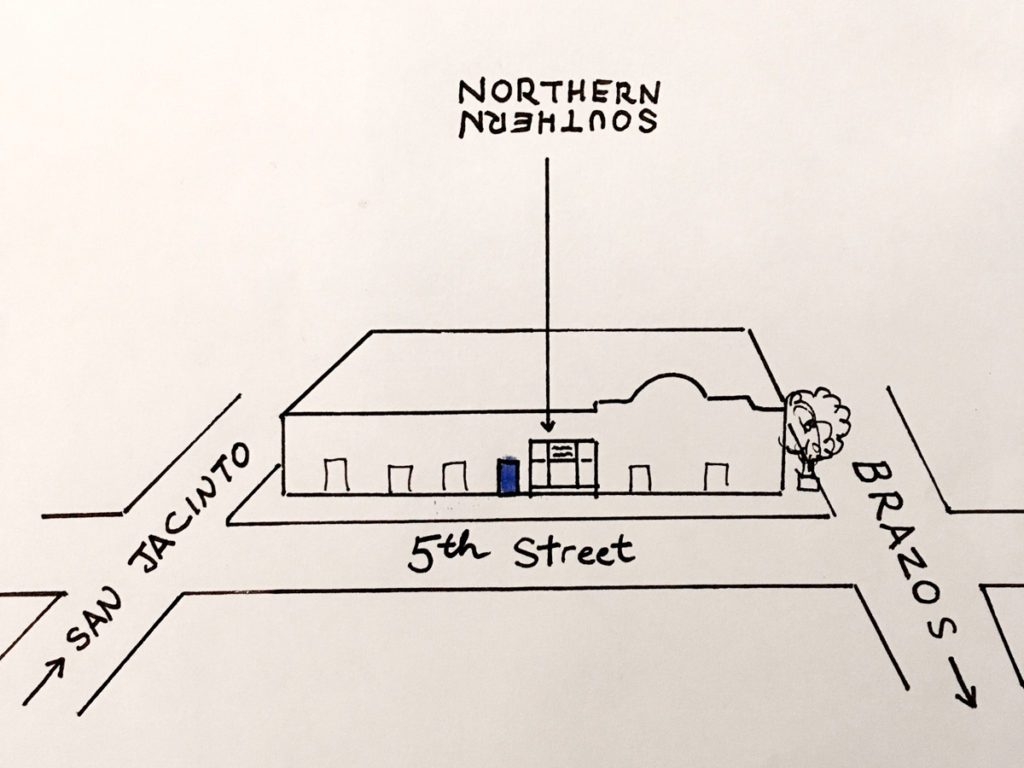 gallery
Northern-Southern Gallery is in downtown Austin, on E. 5th Street halfway between Brazos & San Jacinto. (google map)
Look for the NORTHERN-SOUTHERN sign and a blue door with art by Kel Brown inset from the sidewalk.
visiting hours
Currently closed for installation.
On August 11 we'll reopen for Drew Liverman: Mice Elf Again.
Subscribe to the Mailing List
Sign up to our mailing list to be sent updates on exhibitions, events, and other news.
every project is a community
Northern-Southern nurtures and champions new expression in art, design, and culture, and the people that make it. Established 2013 and still changing.
art design for people places
Northern–Southern offers art design and production services. Contact to request a portfolio of projects or to schedule a pow wow.
People
Phillip Niemeyer
&
Rachel Freeman
Amanda Julia Steinback
Adreon Henry
Keyheira Keys
Andrea Bullock
Mike Reddy
Paisley Humbert
James Turner
&
…
mailing address
411 Brazos #105 Austin 78701
email:
instagram
---