JUL 2016
Shawn Camp
Lisa Choinacky
Jeffrey Dell
Rachel Freeman
David R Head Jr
Adreon Denson Henry
Rebecca Whitehurst & Candice Schnurr
Leslie Sisson
Phillip Niemeyer

In a celebratory anything goes spirit, friends of N-S hung art over the course of a night for an impromptu final show at the 1800 Koenig Lane space.
Leslie Sisson of the Moving Panoramas played an acoustic set. Rebecca Whitehurst and Candice Schnurr performed an 10-minute experimental dance piece once every hour of the reception.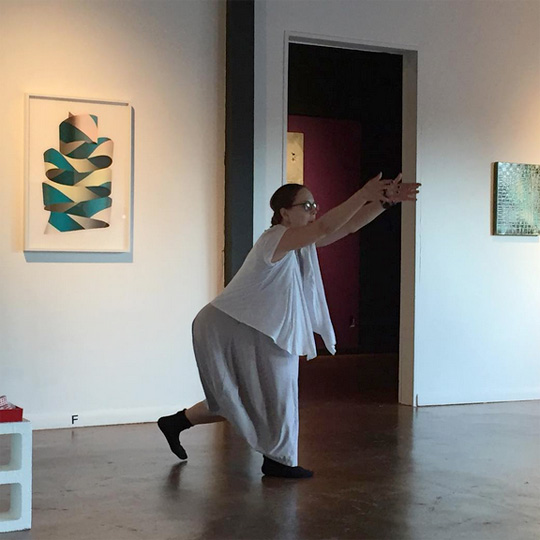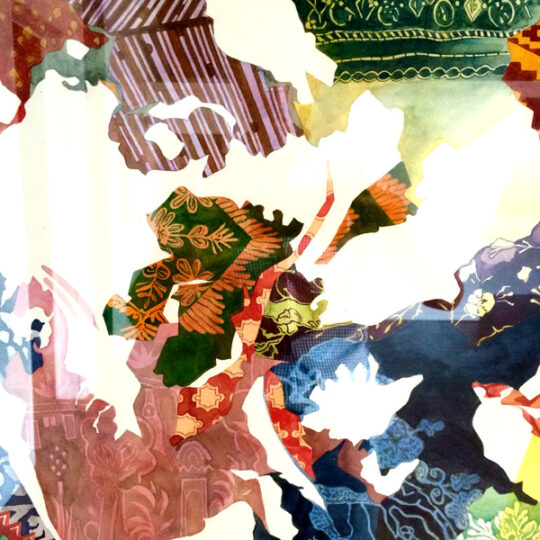 Red Dots, shown for the first time at GOING OUT OF BUSINESS IS GOOD FOR BUSINESS, is an audience-participation piece on the economy of art-making. The dots, like the ones usually indicating a sale of art, are sold for a quarter. The purchaser may place the dot anywhere (on the composition target or not). The buyer becomes the maker, and the picture is made by its incremental sale. The value of the work is in an actual money in the locked red collection box, key thrown away.