DEC 2017–JAN 2018
Angel Oloshove
Anne Austin Pearce
Chris Bakay
Clarke Curtis
Forlane 6
Gabriel Dawe
Jessica McClendon
Uncover, unveil, undress, expose. OVERNEATH is a collection of layered mysteries: underwater installations, fossilized t-shirts, alien eggs, boxes of squished color, self-deconstructing portraits, and paintings of phantasmagoria. These artists use texture to delineate form and conflate exterior and interior space.
Curated by Rachel Freeman
Visiting Hours
Saturdays 3-6:30pm, and by appointment.
Email hello@northern-southern.com.
Look for notices of special events!
OVERNEATH opened with a reception, Friday, December 8, 2018, 7–10 pm. The show closes after visiting hours, Saturday, January 6, 2018, 3–6:30pm.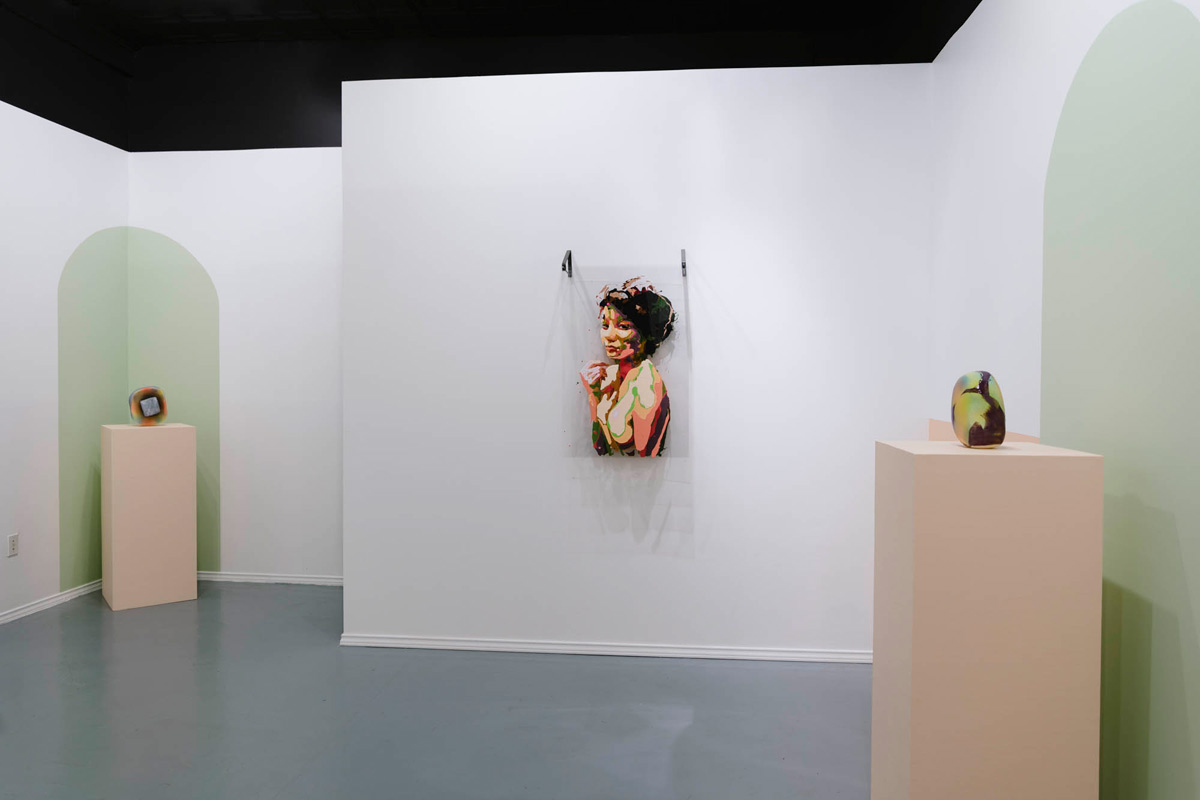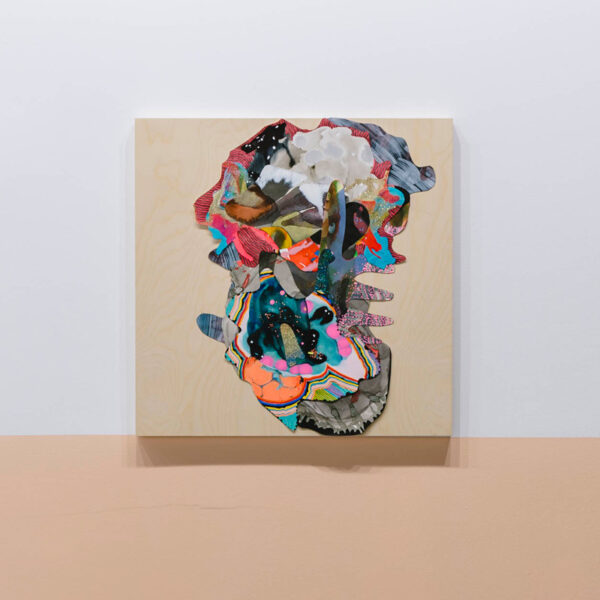 Installation photos by Katie O'Connell.