JUNE–JULY 2018
Three acoustic robots emote music accompanied by found voice recordings and projections. Each of the robots mimics a human personality disorder: Cluster A (odd, eccentric), Cluster B (dramatic, emotional, erratic), and Cluster C (anxious, fearful). The robots "sing" round robin in a group therapy session.
The show closed July 31, 2018.

Download catalog (PDF)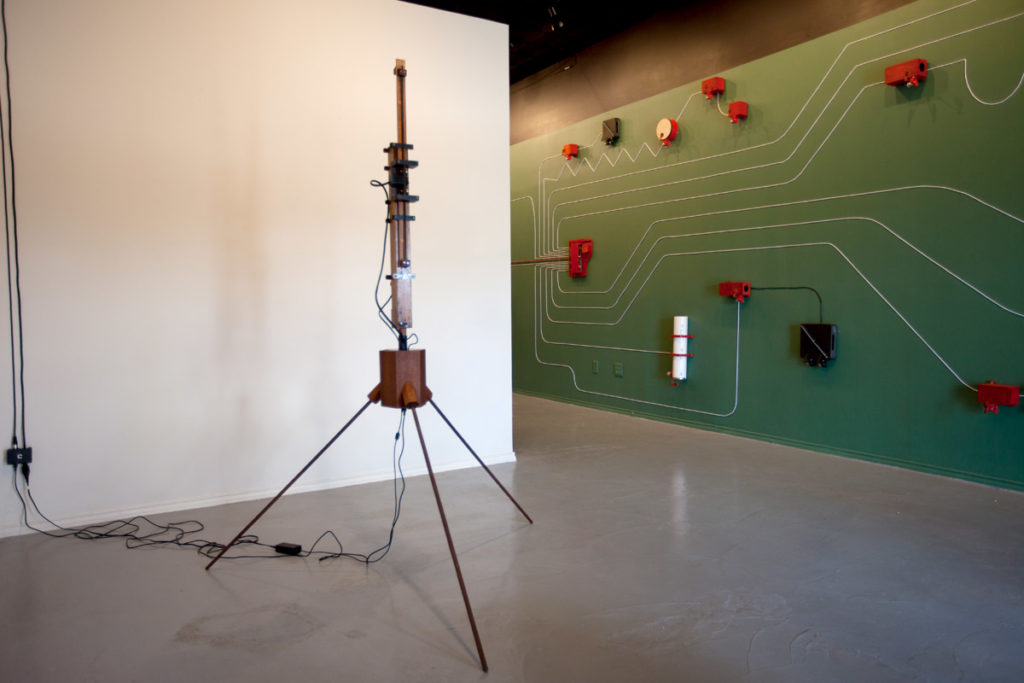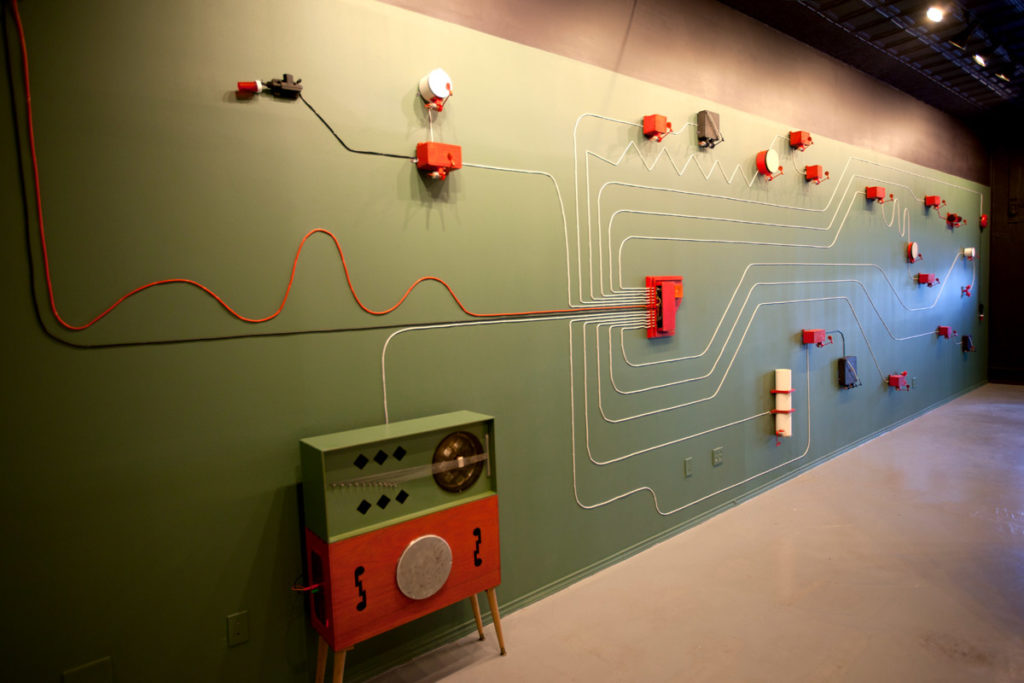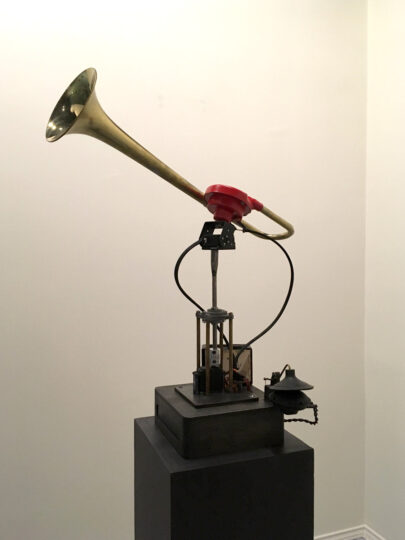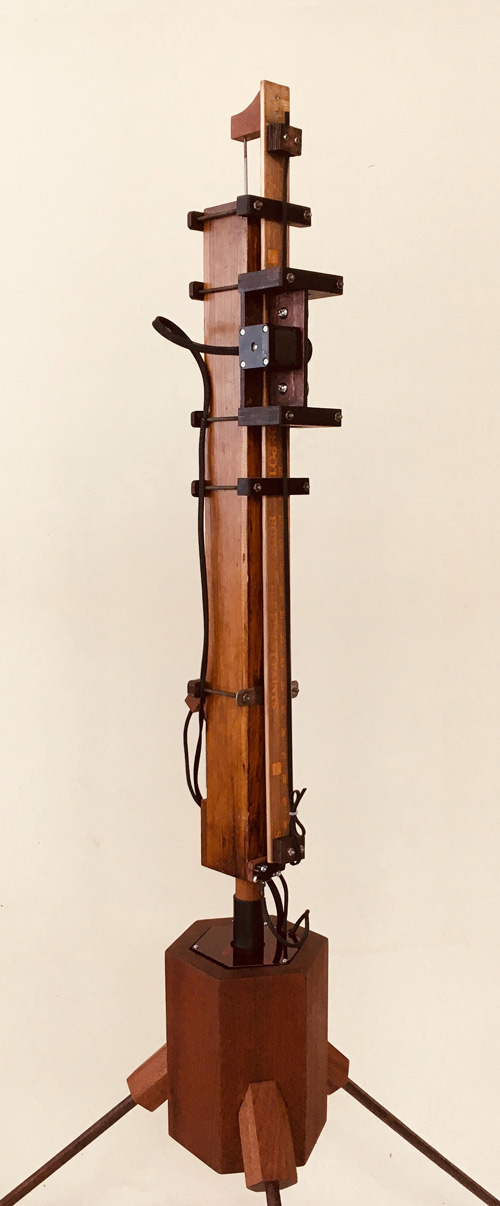 Matthew Steinke is a composer, animator, inventor, and artist. An Austin native, he came of age playing in post-punk bands in the DIY scene of Olympia, Washington. Over the past two decades, Steinke's robotic installations and performances have been presented in museums, galleries, and festivals across the U.S., Canada, and Europe. In Austin again, he built and has performed with an ensemble of new and robotic instruments, OCTANT. He was a finalist for the 2016 ArtPrize. His concert/multimedia performance NO PLACE was a stand out of the 2017 Fusebox festival.