Mar 4-5
2023
Katherine Vaughn & Ryan McKerley
Woo Nerk is a scored duet performance for dance and ceramics.
Katherine Vaughn & Ryan McKerley make new work before the audience at the moment of exhibition. They collide and integrate.
Woo Nerk brings shape from earth and body. It is a celebration of creation at its instance.
–––
Saturday Performance, March 4
8pm
complimentary cocktails by Phillip Niemeyer
limited seating
PURCHASE TICKETS
–––
Saturday Rehearsal Matinee, March 4
3pm
free
–––
Sunday Matinee, March 5
4pm
free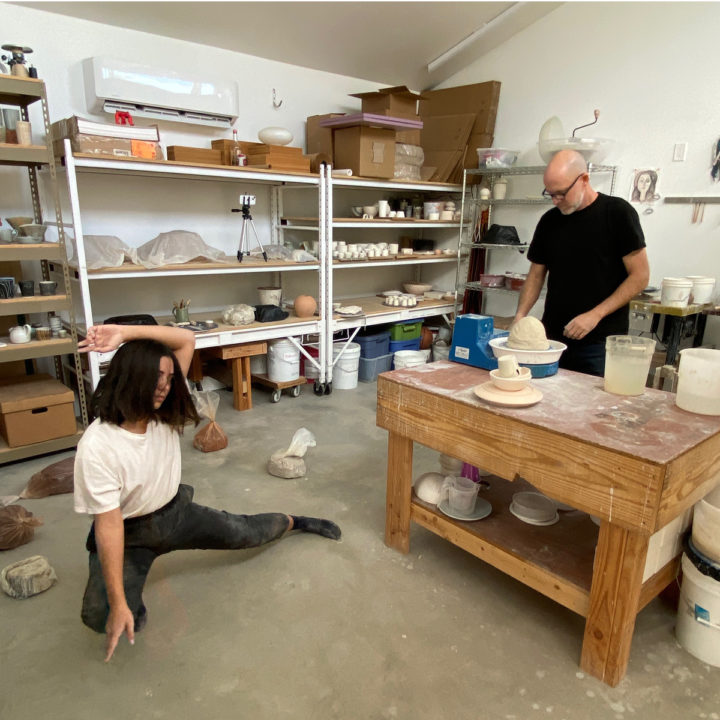 Katherine Vaughn is a dancer and performance artist. Ryan McKerley is a potter. They are friends and former roommates.